Hendrik Wittkopf's paintings in acrylic show an ephemeral figuration. Having stayed extensively in Kolkata, India, he refers to people living on the periphery. In the paintings the world shines through a multicoloured curtain. The people depicted seem to be captured in a moment, the social room of which being juxtaposed to the painted scene in a way that is both banal and sublime. There is a disturbing intimacy, suspending the notion of private and public space.
Maidan
1/2005, 100x80cm, arylic on canvas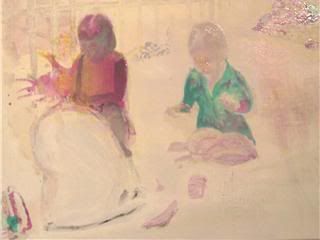 Mintu Park
3/2006, 100×80cm, acrylic on canvas
Southern Avenue
10/2006, 95×47cm, acrylic on canvas
Victoria Memorial
9/2006, 80×100cm, acrylic on canvas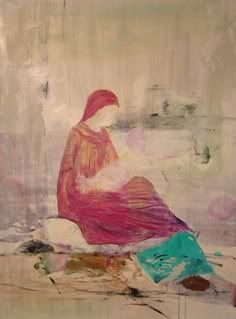 Rashbehari Avenue
4/2006, 85×170cm, acrylic on wood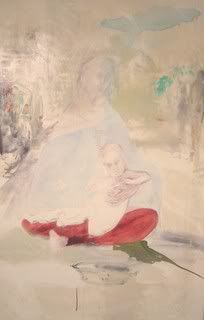 Kalighat
7/2006, 85×170cm, acrylic on canvas
Hendrik Wittkopf is a London-based artist. His work will be shown in September 2007 at Gallery Suzie Q in Zurich.
Further Information:
Hendrik Wittkopf
The Daily Star
General Public Archive
Sorchadallas
Telegraph India